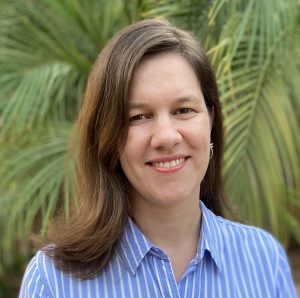 Robin is a Science Editor at PBS NOVA, where she works across broadcast and digital platforms to ensure that all of the series's work is scientifically accurate and journalistically sound. She also edits the digital publication NOVA Next. Her own reporting has appeared in MIT Technology Review, Audubon, Yale Climate Connections, NOVA Next, and The Tico Times. 
In 2020, Robin was awarded the National Association of Science Writers' Science in Society Reporting Award for a story about cigarette butt pollution and the public health argument for banning cigarette filters altogether. And in 2021 she shared a duPont-Columbia Award for NOVA's "Decoding COVID-19" documentary. 
Originally from the Georgia, Robin earned a B.A. in anthropology and geography from Northwestern University in 2004. She lived in Costa Rica for almost nine years, working on a cocoa farm and then leading medical Spanish immersion programs before transitioning to publishing. As a field guide editor at a natural history press, she fell in love with science writing (and birds) and authored National Parks of Costa Rica.
Robin later joined The Tico Times, a local English-language news outlet, where her experience reporting on wildlife convinced her that science journalism was her future. She earned an M.S. in science writing from the Massachusetts Institute of Technology in 2017 and has lived in Boston ever since. Her favorite bird is the squirrel cuckoo.